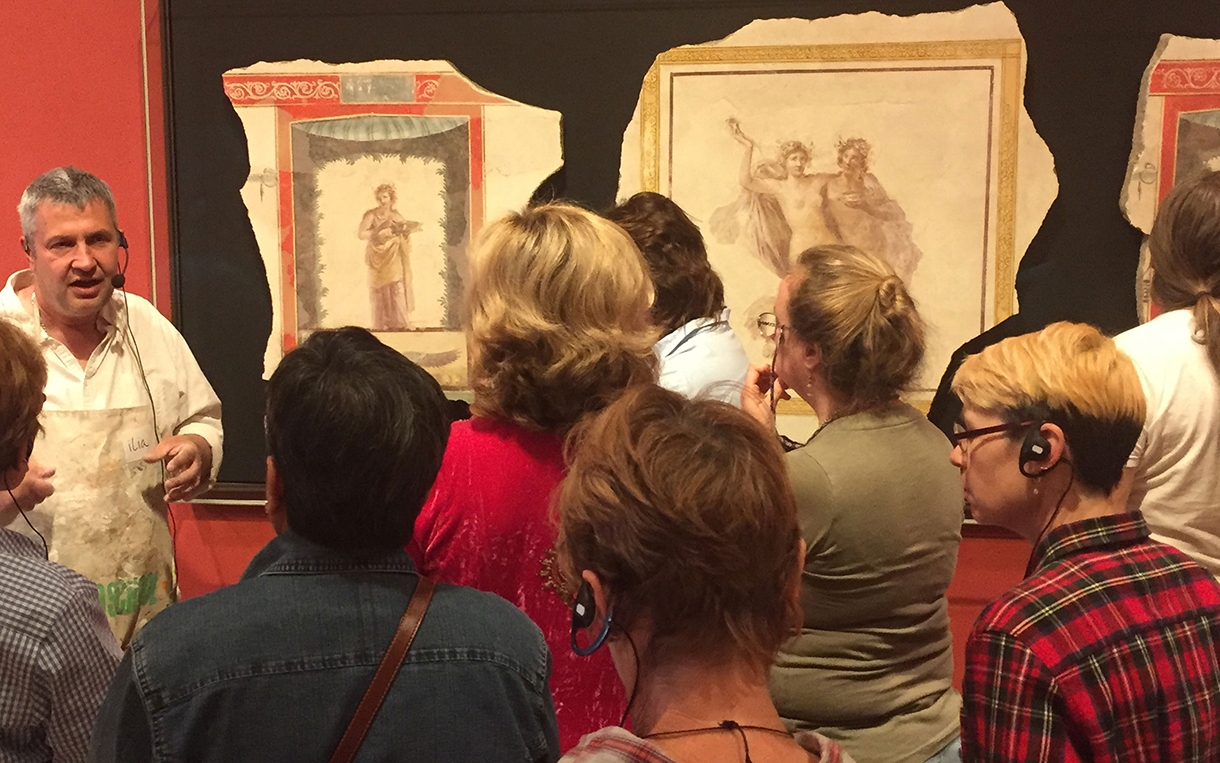 Before You Buy Our Tutorials
(FS Membership)
Join Our Newsletter to receive several
"GetTing Started" articles via email
.
---
Ready Now?
---
Use coupon code
– GETSTARTED –
for extra 10% OFF!
"Honestly this video tutorial set is the most complete work I have ever seen regarding the technique of fresco. I mean, you are even explaining the right amount of paint that should be on the brush?
.
When I was going to school to learn how to be a conservator, most things that you are explaining so well, I had to figure out by myself so any one that can get hold of this, should be perfectly ready to start to work. No excuses!"
.
Elisabetta C. P. an Italian conservator,
worked on the "Last Supper" by Da Vinci and frescoes by Tiepolo
.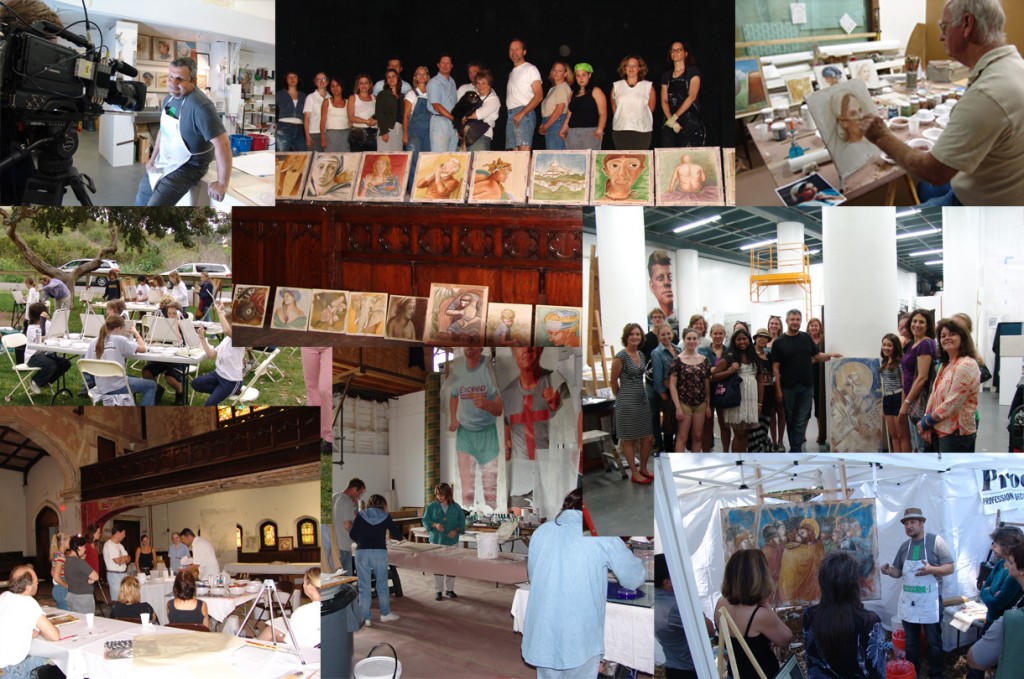 .
Select
Free Shipping
at the Checkout!
"My experiences with iLia gave me the foundation needed to advance in the technique and eventually informed my creation of a 300 square foot fresco mural on the campus of WKU.
.
As an educator I am excited about the DVD collection iLia has authored on the practice of fresco painting, titled Buon Fresco Foundations. The videos are an excellent resource for professionals and students who want a comprehensive understanding of a technique that is as rich in practice as it is history."
.
Michael N. Associate Professor of Art, Western Kentucky University
.
.
About the author:
.
Ilia Anossov (fresco) is a practicing fresco painter, founder of the Fresco School. iLia's exhibition history includes museums and galleries internationally. His fresco projects are featured on the covers of premier international publications such as Architectural Digest USA, Italy, Germany, House and Garden UK, California Style Magazine, Belle, Mary Claire and many others.
Over the years iLia has painted, curated or advised on over 24,000 sq. feet and counting of the large scale frescoes (for the reference: Sistine Chapel ceiling fresco is 6,200 sq. feet). The largest fresco that iLia has completed, the Malibu Fresco, is over 3,600 sq. feet.
Currently iLia is working on over 4900 sq. ft. fresco – Project Mexico Fresco, Space Fresco Project, fresco installations and portable frescoes. He teaches and lectures on fresco painting at the Fresco School, The Getty Institute and other venues.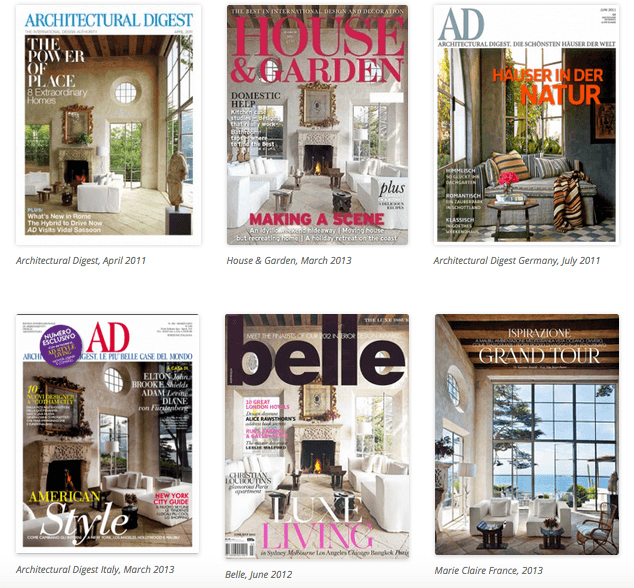 .
What's in the course?
.
– Preparation and Application of Fresco Plaster (Volume 1)
– Preparation and use of Fresco Cartoon (Volume 2)
– Selecting Pigments and Preparation of Fresco Paint (Volume 3)
– True (Buon) Fresco Painting: Verdaccio Underpainting (Volume 4)
– True (Buon) Fresco Painting: Color (Volume 5)
.
– Free Consultation(s) with Fresco School expert
Limited Time Offer:


Use coupon code
– GETSTARTED –
for extra 10% OFF!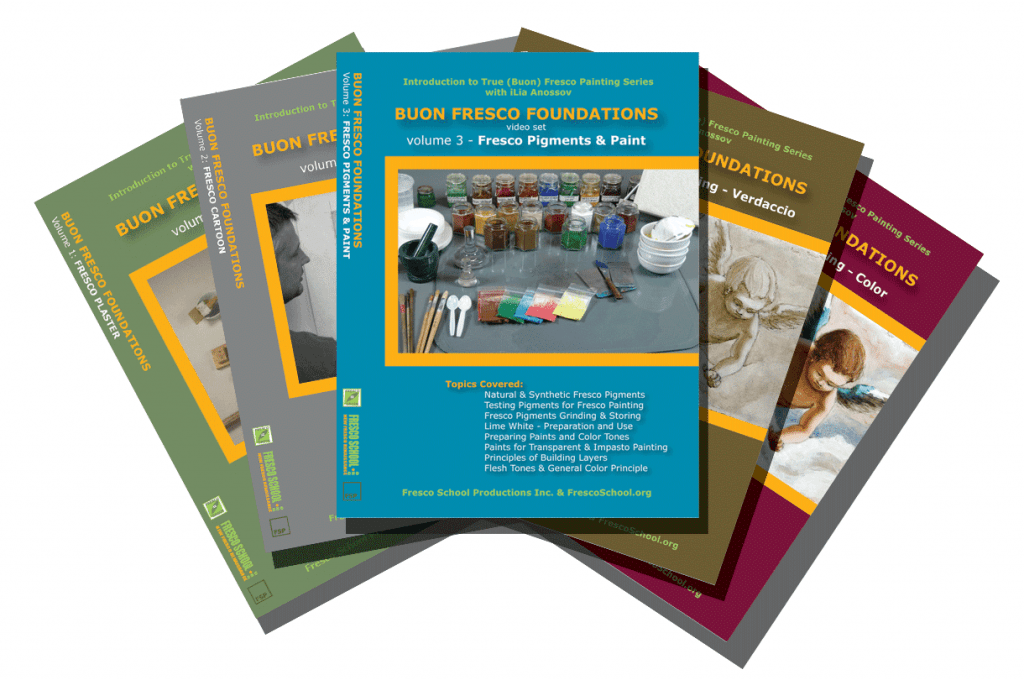 Fresco School (FS) Membership includes:
1. Buon Fresco Foundations Tutorials DVD Set (5 DVD Volumes – $375 value)
2. Free phone consultations with a Fresco School Expert (2 per year – $190 value).
3. Permanent 5% Discount on Fresco Materials at FrescoShop.com
4. Eligibility for advanced FSOA Program Levels
.
.
.
Rent:
.
.
.
Before You Buy Our Tutorials
(FS Membership)
Join Our Newsletter to receive several
"GetTing Started" articles via email
.